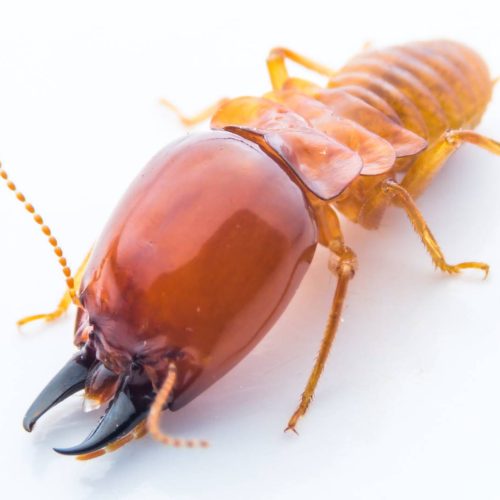 Legendary Termite Control
There are approximately 45 species of termites in the United States alone which can compromise millions of colonies in a single caste system. In fact, studies show that they're responsible for the greatest amount of damage to homes in the country; especially if you live in a warm or temperate area like we do.
It's vital that you have your home protected all year-round by a termite specialist who knows where they live, how they expand their colony, and how to get rid of them for good. That's why we use a variety of advanced termite treatments to help keep your home and property safe from short- or long-term damage.
Services Include:
Termite Treatments, Advanced Bait Stations, Liquid Solutions
Non-repellent, Liquid Treatment, Baiting, Protection and Prevention Options
$1 Million Damage Repair Guarantee (No Deductible or Transfer Fees)
Continual Maintenance and Customer Support
Our 5-Step Process helps us design a customized plan that will rid your home of pests and keep them out all year long. 
We offer a free, on-site inspection of every property to provide an accurate quote for service.  Just Complete our short form, and we will contact you within one business day to schedule an appointment.