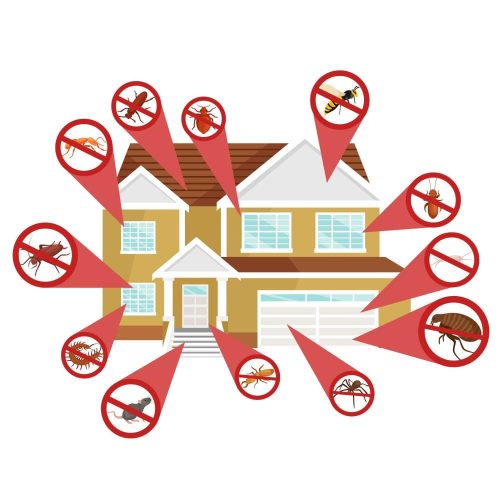 Your home should be a comfortable safe haven where you don't have to worry about finding ants or roaches in the kitchen, bed bugs in your bed, or wasps or bees forming nests just outside your doors.
That's why we at LEGEND provide end-to-end pest control services to protect you, your family, and your home from a wide range of creepy, crawly bugs and insects.
Backed by more than 27 years of reliable, hands-on service and experience, we offer unbeatable customer service and support for trapping, deterring, and removing pests with fast, consistent results.
Services Include:
Standard, Eco-Friendly, and Cruelty-Free Pest Control Solutions
Optimal Pest Control Coverage for Homes, Garages, Attics, Basements and More
Smart, Child-Safe Indoor Bed Bug Services
Guaranteed Results
Protection Against Ants, Roaches, Spiders, Scorpions, Wasps, Bees, Yellow Jackets, and More
Our 5-Step Process helps us design a customized plan that will rid your home of pests and keep them out all year long. 
We offer a free, on-site inspection of every property to provide an accurate quote for service.  Just Complete our short form, and we will contact you within one business day to schedule an appointment.